British Heart Foundation Sponsorship:
We have decided to raise money for the British Heart Foundation to support our topic on 'Keeping Healthy'.
Next week, we will take part in various sponsored activities including a timed speed bounce, scoring netball goals and running a mile.
Please donate your sponsorship through the 'sponsor me' button below!
Quick Links
Welcome to Roche Community Primary School
At Roche we believe that children have a right to a safe, happy, varied and challenging learning experience. Every individual child matters and all children have abilities and potential which must be realised. Within this context, commitment, self-responsibility, honesty and respect are the key personal qualities which we value from all members of our school community and that we feel are essential to success in later life.
These qualities are embodied in our school rules;
Show good manners at all times
Follow instructions with thought and care
Care for everyone and everything
As a school we feel that the drive for progress is everything. We acknowledge and reward effort and consistently encourage children and ourselves to achieve more and look forward to the next challenge.
Our relentless drive to raise standards in literacy and numeracy are at the heart of our approach to teaching and learning, reflecting the needs of our children in preparation for the future.
Our school is characterised by our commitment to outdoor learning as an exciting and engaging context for learning in many curriculum areas and the promotion of children's activity and sport.
We believe in working together to reach our goals.
Jeremy Walden, Headteacher
Head Boy and Head Girl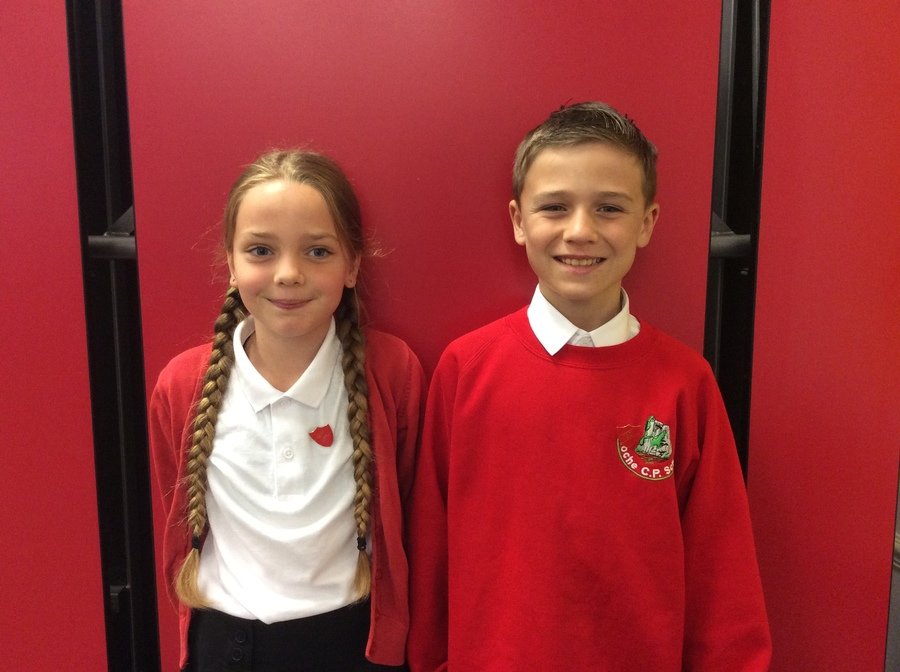 "Welcome to Roche CP School, this is what you need to know about our school:
We are hard-working
We are sporty
We are always up for a challenge
We are helpful
We are kind and caring
We take pride in our work"
Sophie and Alfie, Head Boy and Head Girl