Welcome to Year 4
2nd April 2020
Hi Year 4!
I have been at home this week while Team Alpha have taken charge at school. I have been making the most of the sunshine and been working in the garden each day. I think Buttons has enjoyed me being at home this week. I have also been reading on my Kindl everyday. What have you been reading? Any recommendations? Miss Goatman will be proud I even baked a banana cake this week! Have you done any baking? I have seen Oscar has! Well done Oscar the cookies looked delicious! Thank you also to Esme for your message as well as your very informative PowerPoint on the coronavirus.
Did you see the great newsletter Team Alpha sent out this week? Did you see the exciting news on page 2? The Year 4 Team are all SO PROUD...ARITHMETIC CHAMPIONS AGAIN!
A huge congratulations last week to Jack B and Shannon who completed 8 out of 8 Science tasks on States of Matter on Education City. Thank you to the rest of you who attempted some of the tasks.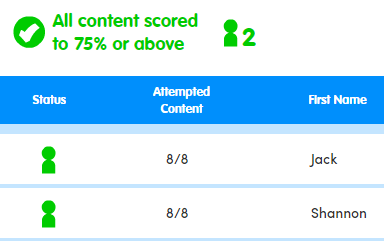 This week these children have already been accessing the Reading tasks I have put on:
Shannon, Jacob G, Jacob W, Seb, Brooke W, Logan, Brooke T and Ollie. Keep up the good work!
Remember please email in what you have been up to at home to reception@roche.cornwall.sch.uk or head@roche.cornwall.sch.uk and you might get the chance to be on our class page!!
Look who I have got messages from for our class page below...Enjoy!
Stay safe everyone and take care. Miss Tonkin
Mrs Harrison says: Hello Year 4s, I hope you are all keeping safe and enjoying this time with your families. I've been very busy working in the garden, baking cakes and eating lots of food! Harry and I made a bug hotel this week. We have been learning times tables and we are reading 'The World's Worst Teachers.' What book are you reading? We have also been enjoying doing REAL PE at home. Miss Tonkin is very impressed with us! I am very proud to see lots of you have been working hard on TTRS. Keep up the good work! Miss you all.
Miss Kent says: Hello Year 4! I hope you're all doing well and are having fun at home with your families. I have seen some of your TTRS scores on the school website and they are brilliant so keep up the good work! I miss seeing you all every day. I also miss our Shared Reading lessons and taking my Fun Writing Group. I watched Matilda last week and it made me think of you all. During my time at home I have done a lot of baking and I have enjoyed taking my puppy Poppy for a walk once a day. The exercise is very much needed after eating all of the cakes I have made! I can't wait to hear what you have been up to. Stay safe at home everyone.
Mrs Yelland says: Hello Year 4! Hope you are all well and enjoying the dry sunny weather that we have been having?
I have been keeping myself busy in the garden and decorating the bedrooms in my house. I have even managed to read a couple of books too! Have you finished reading Matilda yet? I can't wait to hear about some of the other books that you have been reading and your learning at home. Are you all still joining Joe Wicks at 9am for your PE lesson? I have to admit that I have missed a few! Anyway, take care and I look forward to seeing your pictures and reading about the activities that you have been getting up to at home. Stay safe!
We received some lovely pictures from Oscar, decorating, baking and enjoying the sunshine!
Hi Esme! It was lovely to hear from you today.....
Dear Miss Tonkin,
Hello I am missing school . I have been doing some power points this is my one about the Coronavirus . I have been playing with Frank and been taking good care of the fish and cat . I've done PE with Joe Wicks three times it is exhausting! At tea time I have been helping Dad with it and I've been taking the food down to the table . From Twinkl I have got some maths sheets . We could do with a maths lesson from Mr Moore ! I am really missing the lessons at school . I hope you and Buttons are well .
Stay Safe ,
Esme
Check out Esme's brilliant and very informative Powerpoint about the coronavirus which she has created in the Year 4 files section.
25th March 2020
Hi Year 4!
I hope you are all well! What have you all been up to at home? What have you enjoyed learning about with your parents? Have you finished Matilda yet and compared it to the film?
I have been in school this week which has been fun. I hope you have all seen the newsletter we created together today.
Did you see you made the front cover with your swimming efforts?
Thank you to Ethan for being the first Year 4 to send in information and a great photo for our class page. Please keep sending them in!
Stay safe Year 4.
From Miss Tonkin
Here is a message from Ethan...
Hi Mr Walden and everyone at school
I miss being at school with my friends and teachers but we are making the best of the situation.
I like being with mum and dad. we have made a timetable and learning wall but it's hard to stick to it with my Xbox here and the sun shining!
Yours sincerely Ethan Dome
Check out a photo of Ethan's learning wall and timetable below: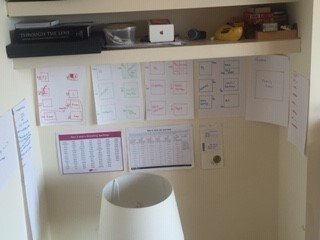 Send in photos of what you have been doing to reception@roche.cornwall.sch.uk- we can't wait to share them!
We'll also keep a log of them in the file 'Photos of what we have been up to' in the folder on the right.