Frequently asked questions
Below are the questions that we're asked most often by parents of pupils starting school in Reception Class. If you have a question that isn't here please contact the school office at reception@roche.cornwall.sch.uk.
What skills does my child need before starting school?
We have set you a 'School Readiness Challenge' which shows you the vital skills that will help your child transition smoothly to their new classroom in the Autumn Term. Please complete as many as possible.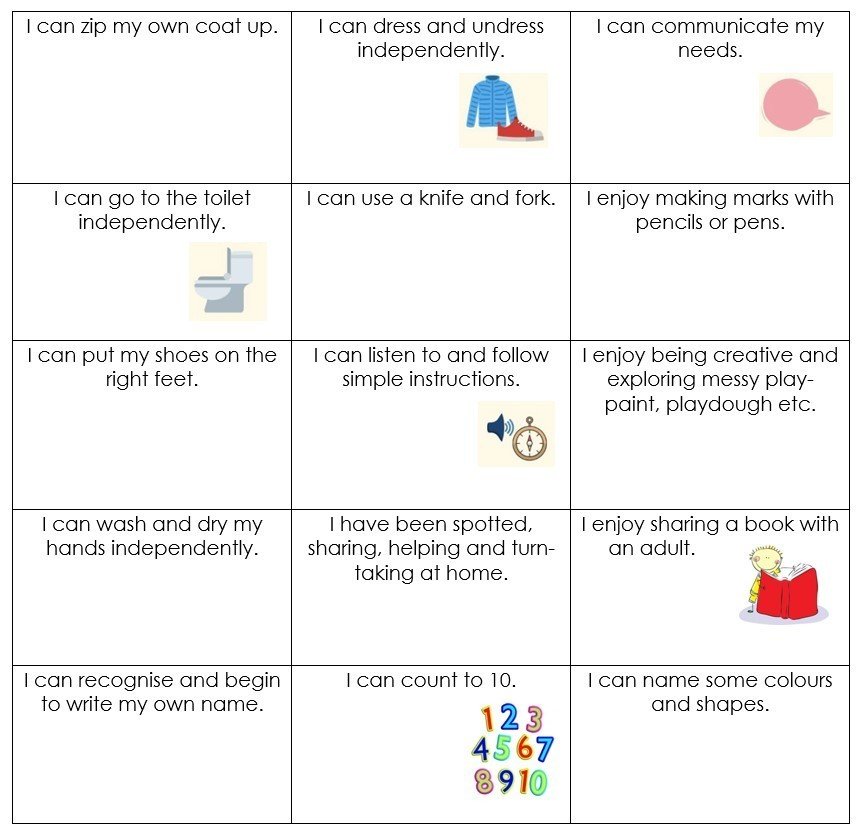 What sort of things do I need to label?
Please label everything! Especially uniform and any other items that can be taken off and lost

Do I need to purchase a book bag?
You will be given a book bag and a drinks bottle before you start in the Autumn term.
What uniform does my child need to wear in Autumn?
Throughout the Summer period of returning to school children have been wearing PE kit to school as they have been having a daily PE activity. We have decided to extend this through the autumn term as well. Children will have half an hour a day of PE as a daily session punctuates the daily routine well. We save a great deal of time in changing for PE with the children coming to school already dressed for it and this makes a half-hour session workable.
From September children should wear:
A plain red t-shirt or red polo shirt to school.
They can also wear a red school logo/plain hoodie (pictured below)
They should wear plain black shorts or plain black leggings or plain black tracksuit trousers.
They should wear trainers or plimsolls as PE may take place in the hall or outside. Please make sure that the trainers you choose are for sport rather than for fashion.
Please make sure that all items are plain rather than branded items. We still want the children to look smart despite not being in full school uniform.
Although children won't be getting changed please write names in everything.
School hoodies with the school logo will be available online from Price and Buckland https://www.pbuniform-online.co.uk/rocheprimary from 20th July.
We will review the daily PE timetable and uniform expectation at the end of autumn term.
Does my child need to bring any spare clothes?
Please bring in a pair of wellies and a spare pair of clothes (top, trousers, pants and socks) to keep in school. We will be going outside in all weather!
How do I order my child's school dinner?
EYFS and Key Stage 1 children are all entitled to a free school meal each day. There was a menu sent out to you and it is for you to keep and refer to with your child. You will need to order school meals via Parent Pay when the system is set up and available for you. We will be in contact to get you signed up soon.
Is my child allowed a drink in lessons?
Your child is going to be provided with a drinks bottle for use in the classroom when they are thirsty. It is to only contain water. It will be sent home everyday for washing and needs to be back in daily please. Your child can also have a drink with their packed lunch or for their school dinner. This can be squash but no fizzy drinks please. They can only have this drink with their lunch but not in the classroom in case it spills.
Do I need to provide a snack?
Children under 5 are provided with milk every day and all children have fruit at snack time each day.
What if my child still has an occasional toileting accident?
Staff are used to dealing with accidents and we have spare clothes in school.
What homework will my child get?
Your child will occasionally have home learning challenges set to complete at home.
You can telephone the office on 01726 890323 or email reception@roche.cornwall.sch.uk or head@roche.cornwall.sch.uk for more urgent matters.
What time does my child need to be in school and collected from school?
Classrooms are open from 8:40am and children must be in by 8:55am.
They will need to be collected at 3:15pm.
If your child is ill you must telephone the school office on 01726 890323 ASAP that morning. If we don't hear from you or cannot contact you they can be recorded as a child missing from education.
There are certain conditions that will mean children have to be off for set periods of time, for example, sickness and/or diarrhoea is 48hours from the last time they had symptoms.
Our great office team are always on hand to advise you of medical questions and returning to school.
When is my child's first day?
Miss Searle will confirm with you your child's first official day at school in September in your virtual home visit in July.
What are the best books to read to my child about starting school?
Here are a few excellent stories you could read your child about starting school: